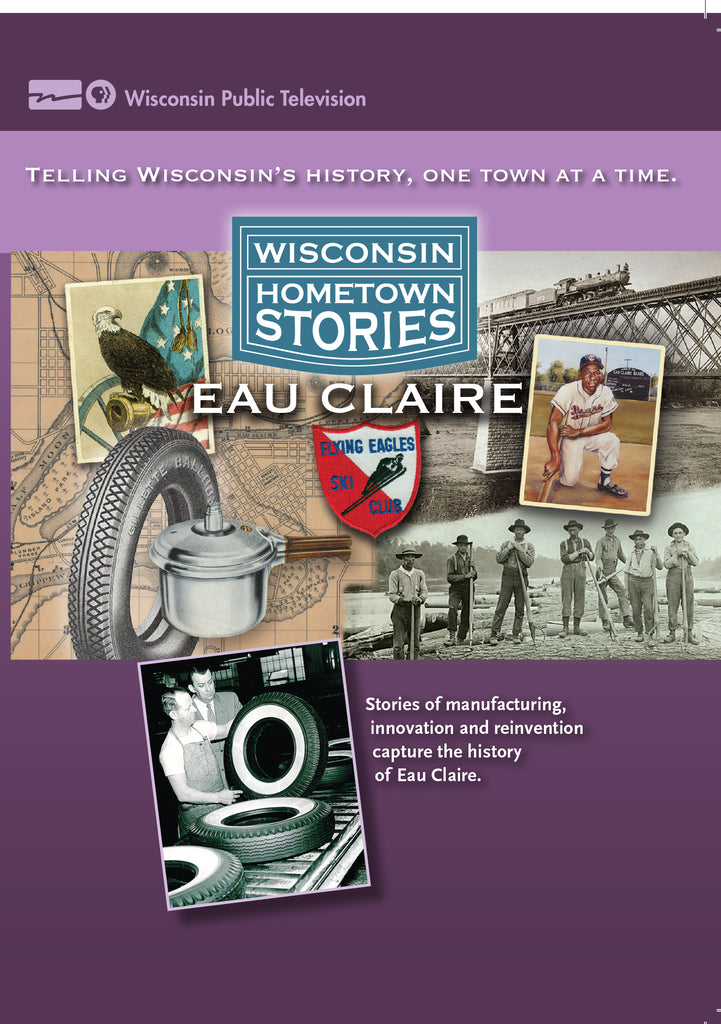 Wisconsin Hometown Stories: Eau Claire
Wisconsin Hometown Stories: Eau Claire tells the story of a city both shaped and
empowered by the convergence of two rivers. The history of the Wisconsin city
has been influenced by its connection to the Eau Claire and Chippewa Rivers,
with industry springing forth from its waters and a community that has grown
on the inventiveness, creativity and adventurous spirit of its residents. Film,
archival images, and interviews with historians, local citizens and experts
illustrate rich stories of Eau Claire's development and its role as an innovator
in global manufacturing, international winter athletic competitions and the
arts. Viewers will explore the history of Eau Claire through stories that follow
the origins of the native people who lived on the land, the growth of timber
milling, tire manufacturing and cookware industries that provided employment
for residents, a feathered mascot who led area troops into Civil War battles and
became an icon of the state, and the influential role the city played in the fight
for civil rights in baseball.