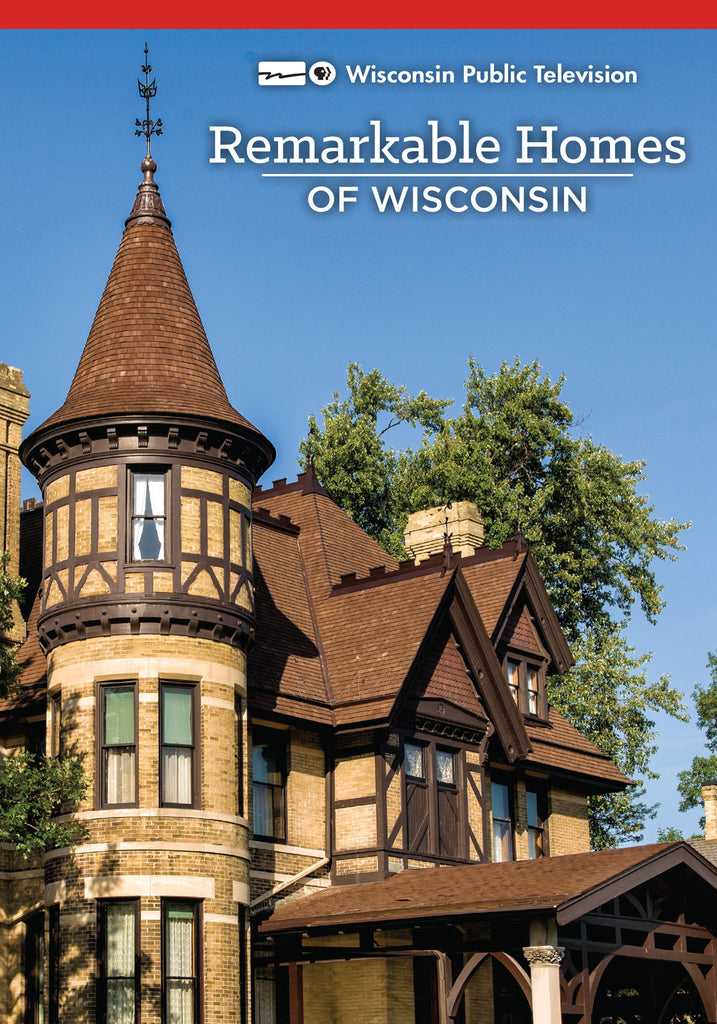 Remarkable Homes of Wisconsin
Highlighting iconic residences that reflect the aspirations, culture and design of their respective eras,Remarkable Homes of Wisconsin takes viewers inside six beautiful houses that span the state's history and geography.
Join host Michael K. Bridgeman for a tour of Wadsworth Hall in Lake Geneva, the Havilah Babcock House in Neenah, Villa Louis in Prairie du Chien, the Island of Happy Days in Birchwood, the Brooks Stevens House in Fox Point and Wingspread in Wind Point.
Featuring interviews and observations from historians and architects, historic photos and breathtaking video tours of each of the properties, the program reveals the inspiration behind the design of each home, the goals of the original owners and the careful preservation by modern caretakers. Decades after their construction, these treasured buildings are still a vibrant part of their communities serving as museums, meeting places, vacation destinations or private residences. Venture inside each of these spaces to uncover the splendor of Remarkable Homes of Wisconsin.