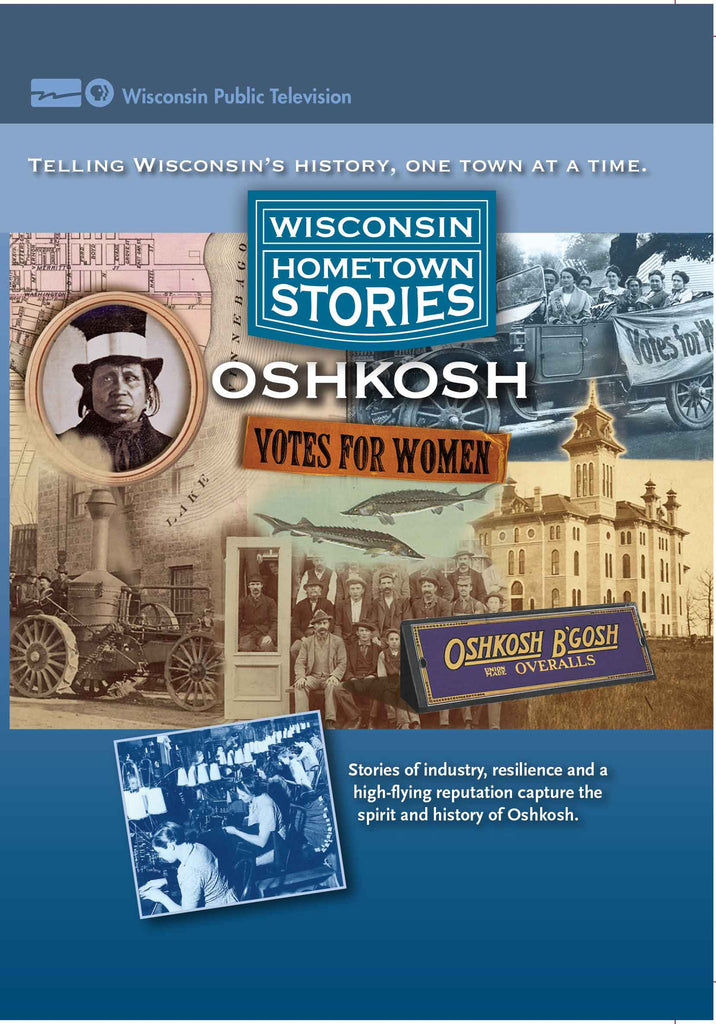 Wisconsin Hometown Stories: Oshkosh
Wisconsin Hometown Stories: Oshkosh tells the story of a Wisconsin city with
a history that has been marked by its people's innovation and civic pride.

Named for the Menominee Chief who worked passionately to keep his people
on their native lands, Oshkosh's history has been shaped by its wide-ranging
industrial spirit, fierce battles for social justice and its citizens' persistent
creativity and determination. Film, archival images, aerial footage and
interviews with historians, local citizens and experts tell the unique stories of
Oshkosh and the role its people played in the city's growth from a small trading
post on the shores of the Fox River and Lake Winnebago to a home for nationally
recognized industries. Viewers will explore the city's past from its earliest
native people, through its development from a center for lumber milling into
an international industrial hub, and on to the home of the largest annual
aviation gathering in the world.

Learn more about Wisconsin's history at WisconsinHometownStories.org