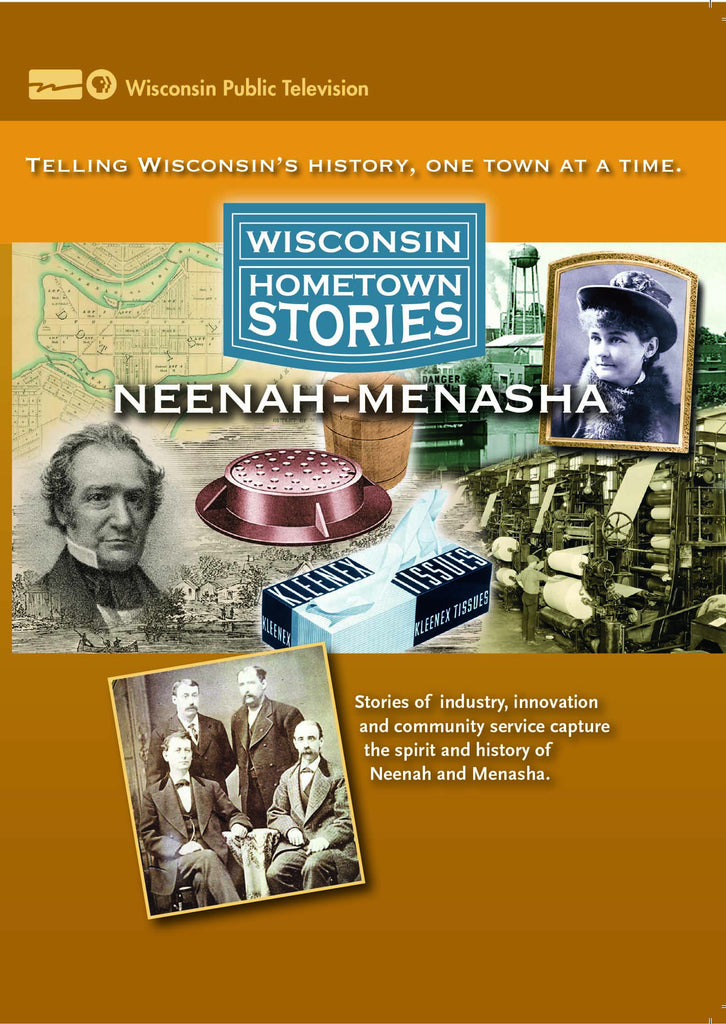 Wisconsin Hometown Stories: Neenah-Menasha
Wisconsin Hometown Stories: Neenah-Menasha tells the story of two Wisconsin
cities with a contentious beginning that grew to be collaborative communities
of innovation and service. Formed by surrounding waterways, the history
of Neenah and Menasha has been marked by the industries that sprung forth
from the natural resources of the region – and created household products
and brands that have become international household names. Film, archival
images, and interviews with historians, local citizens and experts illustrate the
two cities' rich stories and their role in shaping international manufacturing
and retailing, and transforming the Fox River Valley into Wisconsin's "Paper
Valley." Viewers will explore both cities' histories, from an early disagreement
that led to their unique boundaries, through the development of successful
milling, packaging, paper and publishing industries that provided employment
for residents and fostered a spirit of community service that carries on today.